Industrial Building Kit (Aluminum) ITEM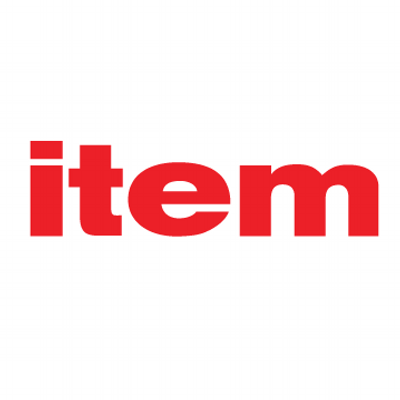 As Maith Gulf has recently started offering ITEM germany industrial building kit in Saudi Arabia. Providing both Materials and Serives.
MB Building Kit for Mechanical Engineering
The item MB Building Kit System is the solution for all design and construction tasks involving factory equipment engineering. It can be used to build everything from simple frames to fully automated production lines.
For more than 25 years, engineers around the world have been relying on the MB Building Kit System because it presents solutions that simply work. The modular components can be combined in a virtually unlimited number of variations, helping you turn your ideas into reality. Reliability and extendibility ensure that systems and structures have an extremely long useful life.
The elements in the Fasteners product group provide power-locking profile connections of extreme rigidity.
Different types of T-Slot Nuts with threads and groove profiles for customised processing generate a counter-bearing for the screw in the groove.
This product group comprises panel elements of various materials. These panel elements are ideal for producing machine casings, guards, enclosures and housings as well as for constructing work benches.
Panel Elements
Floor Elements
The Floor Elements product group comprises:
> Adjustable Feet for jigs, machines and enclosures
> Castors for apparatus, containers and other mobile applications
> Special elements for securing constructions to the floor or wall
> Transport and base plates for connecting adjustable feet and castors to various applications
Conveyors
Conveying operations can be incorporated into the profile structure with the aid of specialised accessories.
Conveyors
Machine accessories
Accessories for machines – from operating machines and supplying information, power and data to preventing damage and protecting against vibration.
Machine accessories
Installation Elements
The Installation Elements product group consists of simple conduits, the highly variable modular conduit system, profiles with integrated conduits, Electronic Boxes and fasteners for cables and switches.
Installation Elements
Linear Slides
> Linear Guides: 
> Roller Guides on shafts secured to the profile groove
> C-Rail Guides in special profiles
> Ball Bearing Guide Bushes on free-standing guiding shafts
> Linear Guide Systems on guide rails on profiles 8
Linear Slides
Mechanical Drive Elements
The drive elements allow flexible design of any number of axes of movement when combined with item linear slides.